The following is a brief explanation of each kind of service we offer.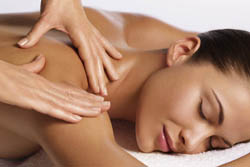 MASSAGE
Massage has become an important part of general health care for many people. For example, after a day of skiing, your muscles and various parts of your body such as your back, your neck and your legs, can start to feel sore and strained. A massage can help relieve the muscle tension, make you feel better, reduce stress and may help you avoid injury which can occur when muscles are too tight.
---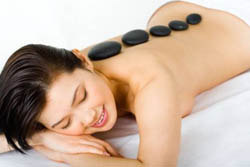 HOT STONE MASSAGE
Hot stone massage uses the heat from specialized stones to create a relaxing and effective full body treatment. The application of hot stones is quickly becoming one of the most popular services in spas and salons around the world. Mountain Massage has designed a unique mobile hot stone massage to get the most benefit of a full body massage with the added bonus of heated stones.
---
ACUPRESSURE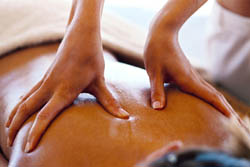 Developed in Asia over 5,000 years ago, acupressure is an ancient healing therapy that utilizes gentle pressure in key locations on the skin's surface to prompt healing within the body. Similar to acupuncture, acupressure uses the same reference points on the body that release muscular stress in order to encourage better blood circulation.
---
REFLEXOLOGY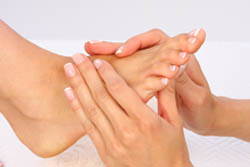 Reflexology believes there are reflex points in the hands and feet that correspond to the organs and systems of the body. By stimulating these points you can have an effect on the rest of the body, to help restore and maintain the body's natural equilibrium.  This gentle therapy encourages the body to work naturally to restore its own healthy balance. Reflexology is suitable for all ages and may bring relief from a wide range of acute and chronic conditions.

---
CHAIR MASSAGE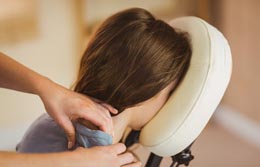 Chair Massage is a relaxation massage where the customer sits in a unique chair, designed to support the body comfortably. The massage is given through the clothing, using no oils or lotions. Mountain Massage's chair massage session lasts 15 minutes, during which time we concentrate mainly on the neck and shoulder muscles. The chair massage can also provide a great alternative for pregnant women who don't want to lay on a table.
---